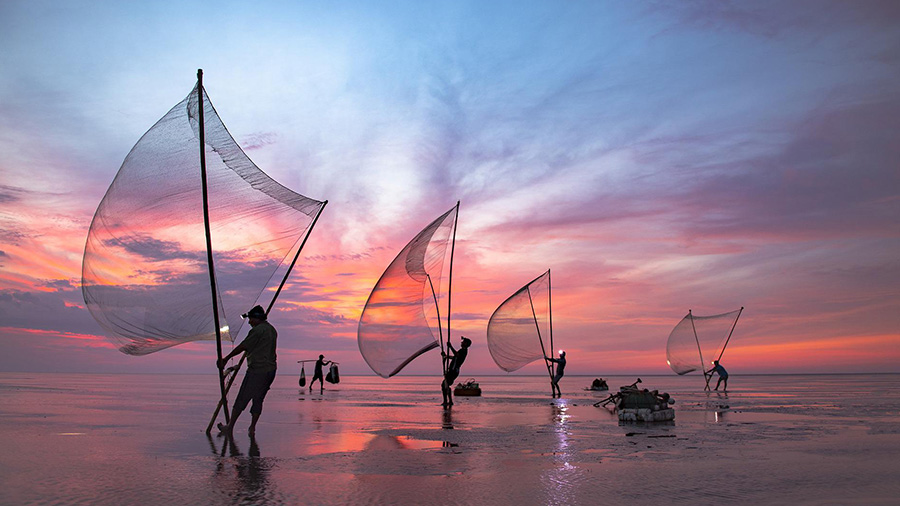 FORESHORE FISHING ON ESTRANG
If there are any activities that are not to be missed during your holiday on the Ile de Ré, foreshore fishing is one of them. The foreshore is the area between the ocean levels at high and low tide. You will find these sandbanks accessible on foot at low tide in the various villages of the Ile de Ré.
From the Ile Blanche campsite you can walk to the public maritime areas of many villages, including La Flotte-en-Ré, Saint-Martin-de-Ré, Loix and Sainte-Marie-de-Ré.
You can take your children fishing on foot, which will make them very proud to collect shells on their own, unless you prefer to experience this in pairs or solo when the tide is right. However, remember to respect the foreshore and the rules to protect this maritime space.
WHAT TO FISH ON THE FORESHORE ON THE ÎLE DE RÉ ?
As soon as the sea withdraws from the Ile de Ré, the foreshore is filled with numerous finds to be fished. Enthusiasts and amateurs will have the opportunity to discover and collect shellfish, crabs and other seafood such as scallops, clams, mussels, cockles, oysters, razor clams, shrimps, crabs, spider crabs and crab.
Note that these are the only fish products allowed.
Also remember to avoid the foreshore around the ports, the Lilleau des Niges nature reserve, the oyster beds, the fish locks and the northern beach of Rivedoux when fishing on foot on the Ile de Ré.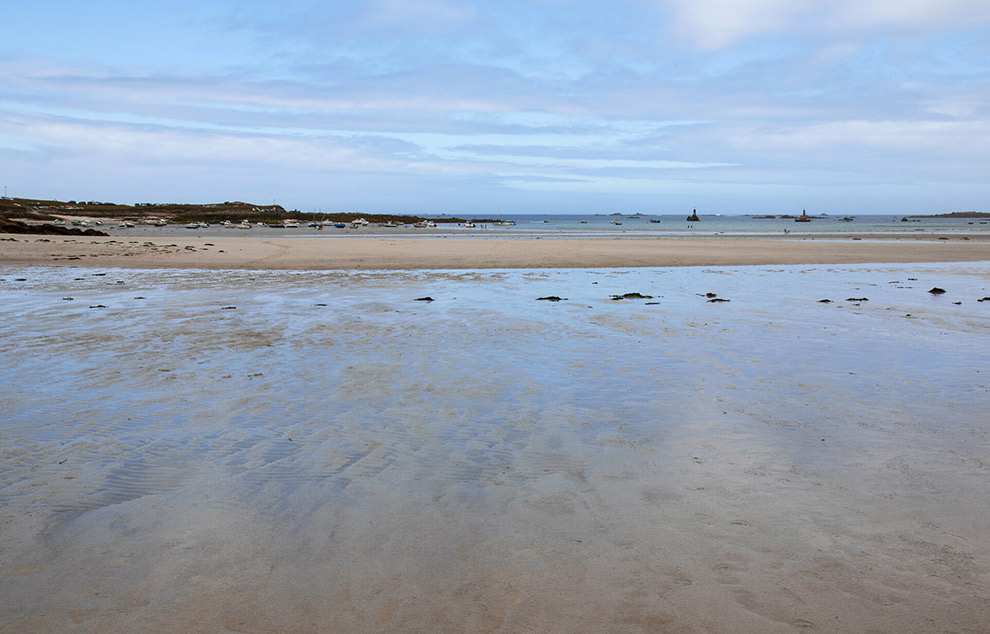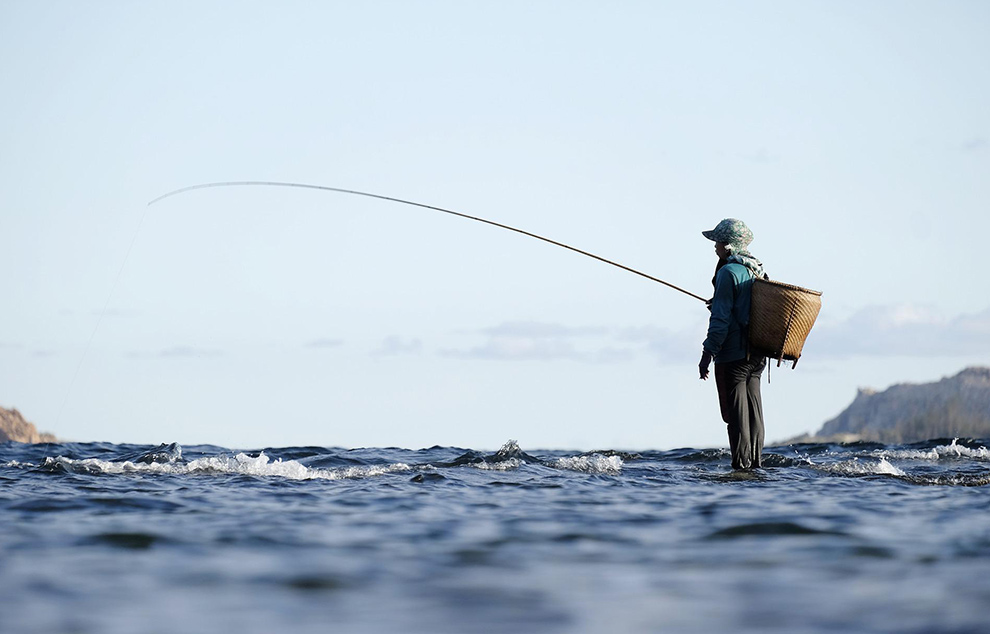 THE RULES TO RESPECT
In order to preserve the balance of the coastal ecosystem and the quality of the foreshore, fishing on foot is governed by a number of rules. For example, the maximum amount of seafood that can be collected is limited to 5 kg per person per day, and it is forbidden to sell it.
Fishermen on foot are also required not to turn over stones, to leave shellfish with eggs and to release soft-shelled crabs. If you have dug holes or trenches in the sand to divert sea water, you must also fill them in.
Always check the tide tables for safety instructions. Also avoid the coast in case of fog. When fishing alone, take a compass and a mobile phone with you. And above all, don't forget to wear glasses, sun cream, a hat, boots and above all to drink water at regular intervals.