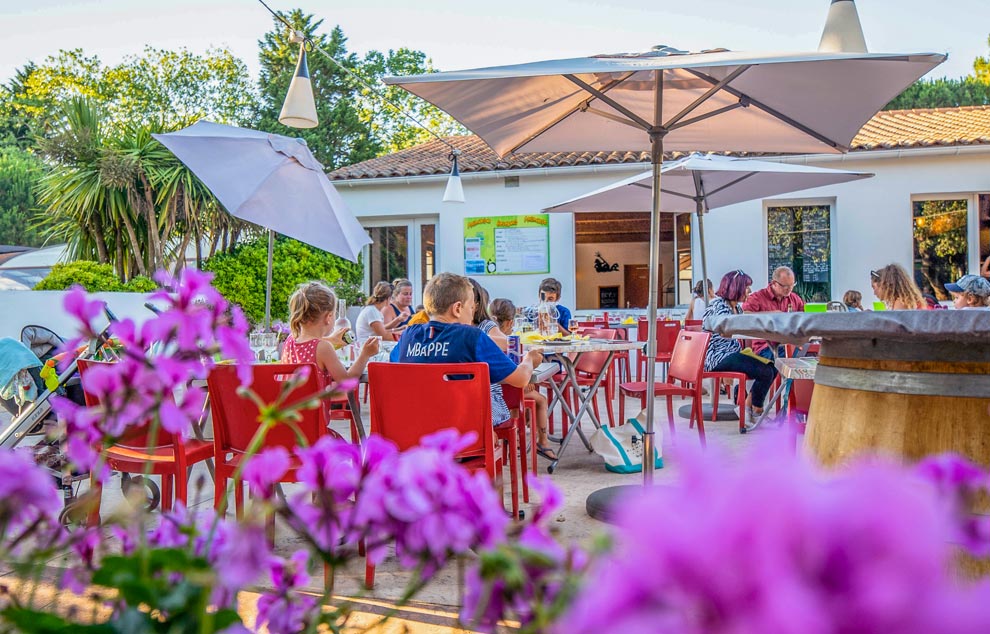 RESTAURANT IN LA FLOTTE EN RÉ
Your restaurant on the Ile de Ré in La Flotte
Are you looking for a restaurant in La Flotte en Ré?
A warm and friendly welcome awaits you at Poseidon!!!
You can enjoy refreshments and catering while keeping an eye on the playground and the pool, on the terrace or in our spacious panoramic room.
Every day, the menu of the restaurant La Flotte en Ré is displayed, as well as the menu of the home-made pizzas and the small snacks. For those with a sweet tooth: homemade desserts and ice cream are at your disposal. Go for an ice cream and enjoy it on one of the beaches of the Atlantic Ocean.
Of course you can also enjoy the terrace of the restaurant La Flotte en Ré not far from the village center.
Do not hesitate to ask us for your aperitifs: a guaranteed success for your evenings with friends or family !!!!
For your morning baguettes, the Ile Blanche, campsite on the Ile de Ré, offers you a bread and pastry shop during the school vacations.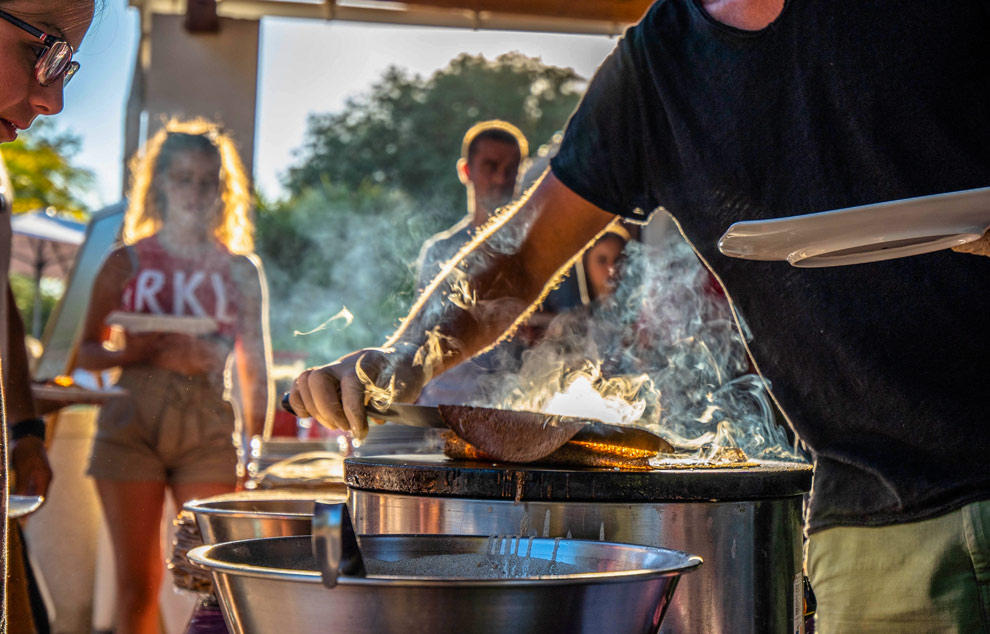 Restaurant La Flotte en Ré : menus and formulas
The gourmets will find in our restaurant in Flotte en Ré an appetizing menu of snacks and takeaways: flavors that evoke the vacations!
Fish burger, fish or grilled meats, mussels marinière, enrich the menu alongside the inevitable fries.
Our pizza menu is also very varied, to please everyone: 3 cheeses, chorizo or queen, with a dozen different proposals, the tastes of everyone will be satisfied.
Dishes to share with the family in a good mood on our pleasant sunny terrace lined with palm trees.

Taste the local flavors of the Ile de Ré
Outside and in the bar room, billiards and table soccer invite you to wait for your dishes around a game.
A more elaborate cuisine is offered by our chef if you wish to enjoy a real meal and taste the local flavors: the daily menu, elaborated with fresh products and homemade preparations, varies according to the arrivals and the inspiration of the chef.
To combine flavors and conviviality, themed meals are regularly offered in the evening during the school vacations (pancake night, mussel night etc..).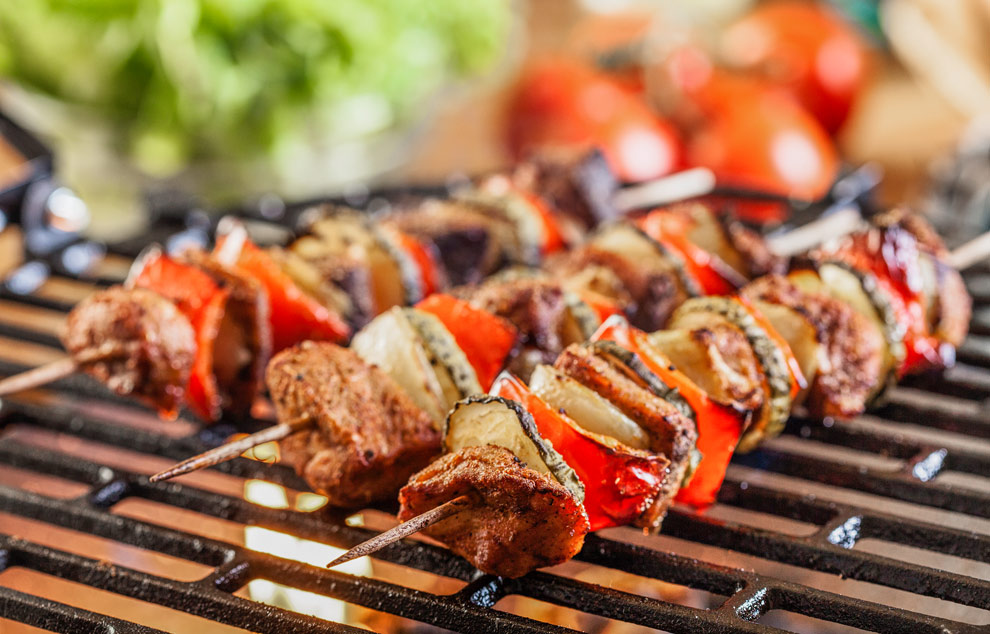 Rental of barbecues and planchas
To enjoy a meal with family or friends outside during your summer evenings, we offer the rental of barbecues and planchas for 5€ per day or 25€ per week.
It's the perfect opportunity to get together around a barbecue in front of your mobile home at the campsite in Ile de Ré!