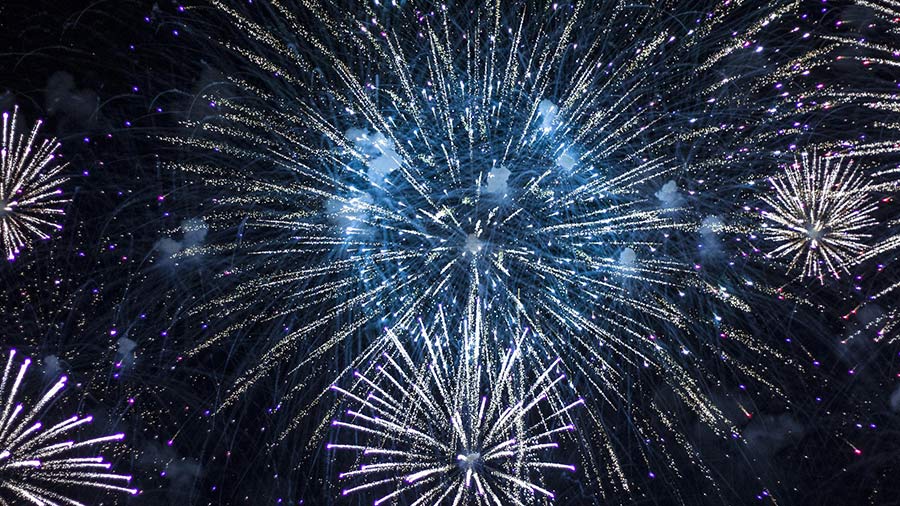 FIREWORKS ON THE ÎLE DE RÉ
In addition to the events organised throughout the island during the high season, don't miss the fireworks on the île de Ré in summer during your holidays in the Retes.
The locals know how to mark the beginning or the end of a festivity in style, notably by putting a little colour in the sky thanks to its legendary fireworks shows. Certainly, the île de Ré has everything to amaze tourists and islanders of all ages.
FIREWORKS PROGRAMME
While staying on the île de Ré during the summer, you will have the opportunity to enjoy the fireworks of the île de Ré which illuminate the various celebrations. On the French National Day, the 10 villages of the île de Ré and their professional fireworkers launch fireworks at dusk, around 11pm.
La Flotte-en-Ré, where our campsite on the Ile de Ré, L'île Blanche, is located, never misses this magical event that fills the eyes of children with festive sparkles. Celebrating 14 July on the Ile de Ré, admiring the bouquets of stars above the sea to the sound of firecrackers, is sure to be a highlight of your campsite holiday.
You can watch the fireworks on the beach or in the harbour with a drink with your family, friends or just the two of you. On this island paradise, the atmosphere is guaranteed.
During the Fête de la Mer, which takes place in mid-August, other fireworks on the Ile de Ré will also be on the programme to close the event and the summer season. Continue the festivities by heading to the port of Saint-Martin and enjoy the popular ball organised in the Barbette park.